REAL ESTATE SCHOOL; APPRAISAL SCHOOL; HOME INSPECTION SCHOOL; MERRELL INSTITUTE; APPRAISAL EDUCATION NETWORK SCHOOL; HAUPPAUGE REAL ESTATE SCHOOL; LONG ISLAND REAL ESTATE SCHOOL; MERRELL INSTITUTE: LICENSED HOME INSPECTION SCHOOL; Appraisal School, Home Inspection School, Real Estate School, Mold School, Environmental School, Energy Training, US Dept. of HUD Training, Continuing Education, Appraisal Continuing Education, Home Inspection Continuing Education, Real Estate Continuing Education, Microsoft Training, Web Development, National Affiliation with Housing Inspection Foundation, Association of Construction Inspectors, Environmental Assessment Association, International Real Estate Institute, National Association of Real Estate Appraisers, National Association of Real Estate Appraisers and Mortgage Underwriters, National Professional Association, Advocate for Appraisers, Advocate for Home Inspectors, Advocate for Realtors, and Prep Training for State Exam in Home Inspection, Appraisal, Real Estate, Mold Licensing, Math Tutoring, English Tutoring, Microsoft Tutoring, Word Tutoring, PowerPoint Tutoring, Excel Tutoring, National Accreditation, NYS Certified, NYS Dept. of State Licensing. Module 1, Module 2, Module 3, Module 4, Module 5, Module 6, R1, R2, R3, R4, R5, R6, R7, R8, R9, R10, R11, SMF, USPAP, G1, G2, G3, RE1, RE2. Licensed Appraiser Courses, Certified Residential Appraiser, Certified General Appraiser, Licensed Home Inspector, Licensed Real Estate Salesperson, Licensed Real Estate Broker, Licensed Realtor, Licensed Realtor Associate, Certified Property Manager. We also offer 6 month, 1 year and 5 year business planning. Failure to Plan, Plan to Fail ! We help our students to Succeed ! Long Island Real Estate News. Professional Real Estate School, Hauppauge Real Estate School.
OUR SCHOOL IS NATIONALLY ACCREDITED
We are the ONLY Professional Real Estate School listed under Professional Schools in Long Island Business News, Aug./Sept. 2017 Edition- We are proud of our accomplishments!
- Appraisal - Home Inspection - Energy - Environmental - Real Estate - Property Management -
- National Designations & Certifications - Mold Assessment - State Licensing - 7 & 15 Hour USPAP -
www.MERRELL.INSTITUTE www.MERRELLINSTITUTE.COM
1461 Lakeland Avenue, Suite 16, Bohemia, NY 11716
4 Decades of High Quality Education in New York State and throughout The USA !
PAGE 2-Not the main cover page- go to www.merrellinstitute.com for page 1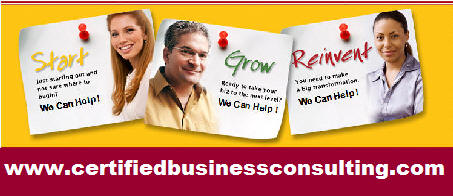 http://www.facebook.com/MerrellInstitute
Merrell Institute Page on Facebook
http://www.facebook.com/NationalProfessionalAssociation
National Professional Association Page
Like us on both pages for monthly giveaways and discounts !
THE REST OF THIS MAIN PAGE IS ADDITIONAL DATA TO BENEFIT INDIVIDUALS LOOKING TO ENTER A PROFESSIONAL FIELD, STUDY FOR A STATE EXAM OR ATTEND THE REQUISITE CONTINUING EDUCATION TO RETAIN YOUR LICENSURE
------------------------------------------------------------------------------------------------------------------------
Merrell Institute & Appraisal Education Network School
Bill C. Merrell, Ph.D. - School Director
1461-16 Lakeland Ave., Bohemia, NY 11716 - Office: 631-563-7720 - Fax: 631-563-7719
Our School Appraisal Education Network School had an "A" Rating with the NYS Better Business Bureau as of 2009 http://www.newyork.bbb.org/
STILL AN "A" RATING AS OF JUNE 2017! WE ARE PROUD OF OUR REPUTATION IN THIS FIELD!
We are a proud professional member of the Chamber of Commerce and the Long Island Association
Merrell Institute- Appraisal Education Network School Full Page Advertisement-Click Here
Don't forget www.nationalprofessionalassociation.com and www.nationalprofessionalassociation.org for links to many types of data !

www.ExecutiveChamberofCommerce.com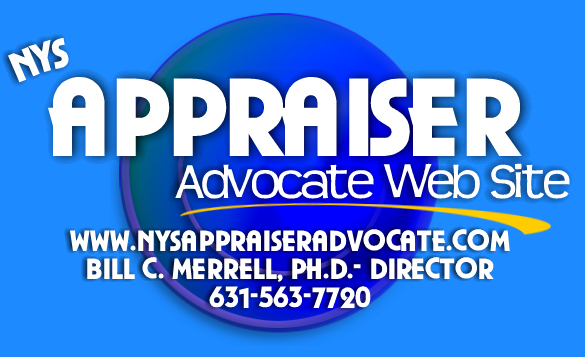 setting up a business in NYS-click here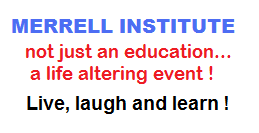 EFFECTIVE IMMEDIATELY, EVERYONE CAN RECEIVE A FREE DISCOUNT PRESCRIPTION CARD!
FREE Prescription Discount Program! We have a Free Prescription Discount page:
http://www.merrellinstitute.com/rx/index.htm or Call 631-563-7720
$50.00 Office Visits for those needing a Doctors Visit!
FOR MEDICAL, DENTAL, VISION, TELEDOC, GO TO:
http://www.getbenefitrelief.com/RXN00239/en/Index.aspx

FOR MEDICAL, DENTAL, VISION, TELEDOC, GO TO:
http://www.getbenefitrelief.com/RXN00239/en/Index.aspx
Our Additional Education Web site: www.merrelleducation.com
~ Merrell Institute Owned Publications to Assist Our Professional Grads ~ We are all about our students! ~
"Well Known Independent Schools in NYS for Home Inspectors, Appraisers and Realtors"
Bill C. Merrell, Ph.D.-School Director/Founder bring years of Professional Education to New York State. National Education Committee Member of InterNACHI, The National Education Director for Housing Inspection Foundation, National Association of Real Estate Appraisers, The Association of Construction Inspectors and National Director for the North American Association Network. NYS Leader for Pickens Plan and District Leader. Bill C. Merrell, Ph.D. serves in an advisory capacity to Educational Institutions of Higher Learning. Affiliated with multiple schools and educational organizations, both traditional and internet based. (These include and have included CW Post, New York Institute of Technology, Baruch College, Long Island University, Barrington University, Katherine Gibbs, and multiple vocational schools in NYS and throughout the USA) Dr. Merrell achieved the National Designation of CDEI from The International Distance Education Certification Center (IDECC) and mandates all On-Line Educators working with Dr. Merrell's On-Line Programs MUST be IDECC Certified Instructors. We are proud of our National Affiliations and Educational Affiliations. Dr. Bill C. Merrell has both IDECC and ARELLO Approvals on all required On-Line Distance Learning Courses as mandated by State Regulators. Other Correspondence courses are endorsed and certified by National Associations for their membership.
ADDITIONAL LINKS FOR HOME INSPECTORS
ADDITIONAL LINKS FOR APPRAISERS

ADDITIONAL LINKS FOR REAL ESTATE PROFESSIONALS

ADDITIONAL LINKS FOR APPRAISERS
HEALTHY HOME ENERGY & ENVIRONMENTAL EDUCATION

Bill Merrell has been appointed New York State Leader http://www.pickensplan.com/states/state.php?id=NY as well as District Leader for the Pickens Energy Initiative for New York State Congressional District 2 (effective 2007) We invite our students, graduates and those involved in Energy and the Environment to join and link with me. I am eager to work with the 30,000+ Pickens Energy Members in New York State in a NYS Leadership role. http://push.pickensplan.com/group/stateleadersforum Call with your questions and inquires. Energy is the 21st Century Career and you can be part of the solution and make money at the same time. http://push.pickensplan.com/group/DistrictGroupNY02 New York State Congressional District 2 Web site and blog - message board. I am also proud to have completed many courses in subjects: Mold sampling, Phase 1 Environmental Training, Radon Mitigation, Environmental Hazards, Healthy Home remediation, Energy Economics at MIT (Spring 2007 Course) and Environmental Economics & Governmental Responses to Market Failure at MIT (Spring 2005 Course) through their University on-line open source program. (Massachusetts Institute of Technology)

http://push.pickensplan.com/group/inspectorsappraisersforenergyindependence Developed for Appraisers and Inspectors.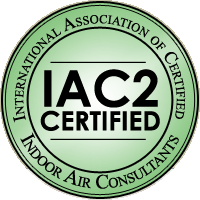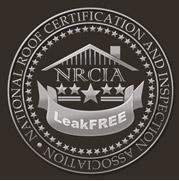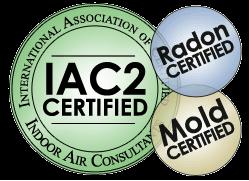 Bill C. Merrell is a Certified Environmental Home Inspector, IAC2 Certified as an International Association of Certified Indoor Air Consultant, and an Affiliate Member/Educator with N.R.C.I.A.

MORE INFORMATION ~ TO BENEFIT OUR STUDENTS/GRADS
On-Line Education- Not For NYS Continuing Education Credit. These are Professional Development Programs

Earn $100 Per Hour Reducing Wasted Energy - Eco-Friendly Energy Careers

Energy Audit Training & Certification - Commercial Energy Auditor Training

Home Energy Auditor Training - Become an Energy Auditor

Address: 1461 Lakeland Ave., Bohemia, NY 11716 631-563-7720 Fax: 631-563-7719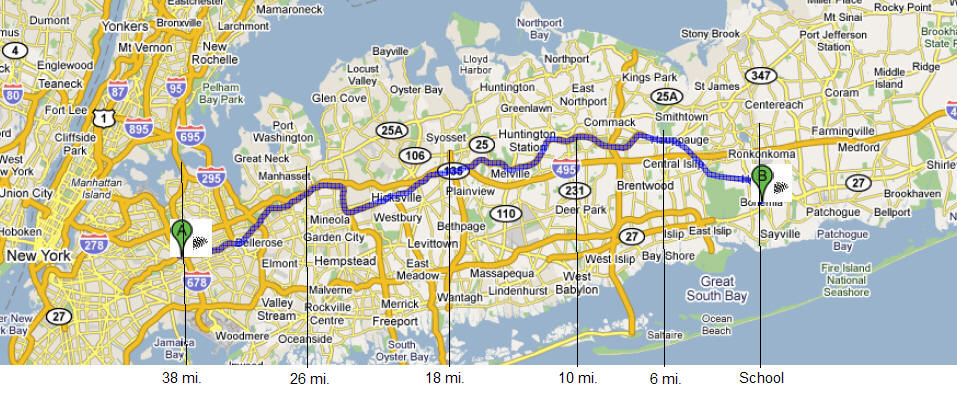 We are Conveniently located In West Long Island. West of Ronkonkoma & Patchogue, East of Hauppauge & Smithtown, North of Sayville & Oakdale. 38 miles from Queens County, See our Map.

MESSAGE CENTER FOR APPRAISERS & HOME INSPECTORS POWERPOINT CAREER PRESENTATION
www.homeinspectionnews.com (INSPECTION NEWS) www.homeinspectiontrainingcenter.com (HOME INSPECTION)
Bill C. Merrell, Ph.D.- School Director/Founder- 3 Decades of Professional Education in New York State
Bill Merrell is pleased to announce he is now a Certified Distance Education Instructor, having completed the
required lessons, tests, essays, and completed both Final Exams with a cumulative score of 98%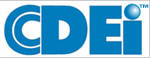 CDEI

TM is awarded exclusively by

www.idecc.org
Careers & Approved Programs - A New Career is a Click Away!
After checking us out, why would you go anywhere else? Affordable Education, High Quality Instructors,
Corporate Style Classrooms, a Law Library, Software for Appraisers and Inspectors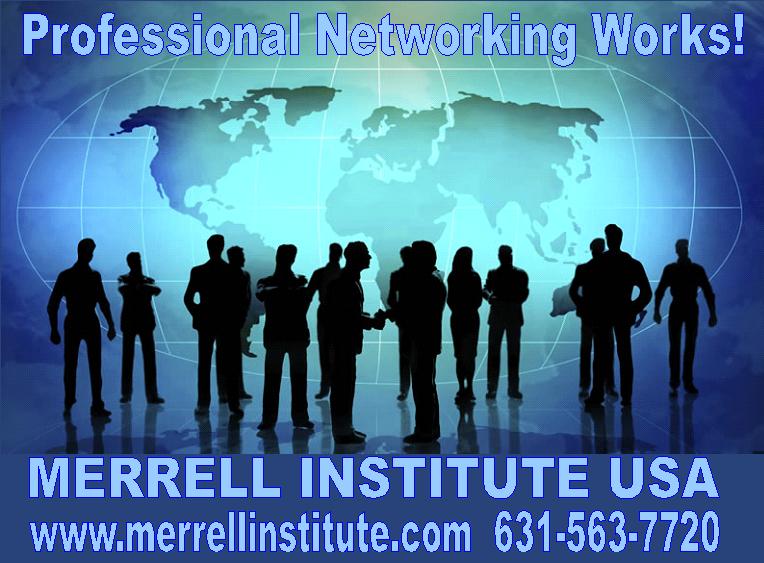 CLICK HERE TO GO TO AFFILIATE SITES-LINKS
www.merrellinstitutesociety.com www.merrellinstitutesociety.org www.merrellsociety.com www.merrellsociety.org
--------------------------------------------------------------------------------------------------------------------------------------------------------------------------------------------------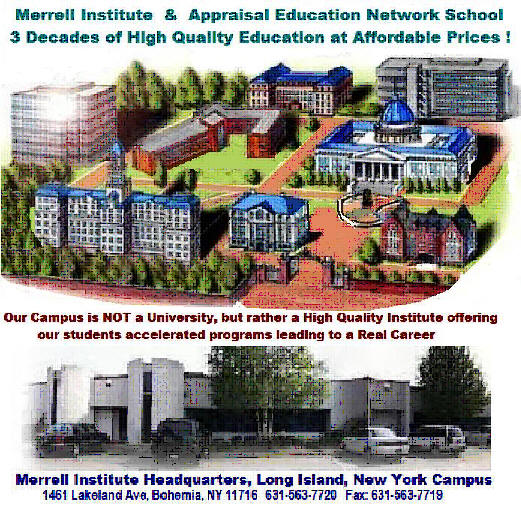 QUESTIONS? E-mail Bill Merrell, Ph.D.- School Director at drmerrell@optonline.net
This is page 2: to enter page 1: go to: www.merrellinstitute.com