OUR SCHOOL IS NATIONALLY ACCREDITED WITH BOTH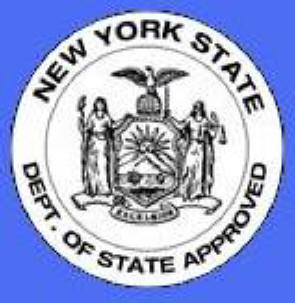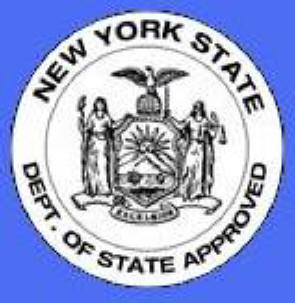 The Housing Inspection Foundation & The Association of Construction Inspectors
http://www.hif-assoc.org & http://ww.aci-assoc.org
Bill C. Merrell, Ph.D. is HIF's, and ACI's National Education Director in all 50 states
Bill C. Merrell, Ph.D. is proud to receive credit for his assistance in the Professional Home Inspection Manual, written by Marcia Spada.
Bill Merrell's name is listed in the manual and Bill is very proud to be affiliated with the author and the publisher.
Before you go to a second rate school, check the acknowledgements and see Dr. Bill C. Merrell's name in the book our competitors are using!
Bill C. Merrell and Joe Garcia are the Professors of record of Modules 1, 2, 3, and 4.
Joe Garcia is the Tenured Administrator for NYS Program and a Licensed Home Inspector at our facility and Tenured Professor
Other Schools have attempted to take our proprietary manuals, handouts and books to try to compete with us! We are so far ahead of each school with Smart Boards, dozens of props to use in class,
low size of student to teacher ratio and a program that is complete within 2-3 months from Beginning to end- including the NYS Exam! We prep you for the exam as well!
<![if !vml]>

<![endif]>

<![if !vml]>

<![endif]>
"2019 SCHEDULE" NEW CLASS BEGINS October 28, 2019
"As per The American Society of Home Inspectors-A.S.H.I.",
With Licensed Training ~ Start A Career in Home Inspection- You could Average $ 76,000 Annually!"
This is not Bill Merrell's opinion, but rather ASHI's opinion for Full-Time Go Getters- Annual Statistics!
Call us for Information and to will get the Education You Need!"
To All Our Students! Refer A Student To Us And Receive a $ 50.00 Gift Certificate To a Continuing Education Class
http://www.licensedhomeinspectionschool.com
WE WERE AND ARE THE FIRST APPROVED HOME INSPECTION SCHOOL ON LONG ISLAND ! We are proud of our Graduates !
Need Flexibility? Call Bill C. Merrell, Ph.D. and together, we can WORK to meet your needs and make sure you meet the NYS state guidelines. This means if you miss a minor amount of time, we can allow you to make it up, if approved in advance with the school director, Bill C. Merrell ! If you need additional time to make a payment, make arrangements with Bill Merrell. We wish to work with you, and we want you to be a successful inspector ! Cooperation and working together is a two way street. We expect our students to be willing and ready to learn and be respectful, and we, as a School, in this industry will do what we can to help you to succeed in this industry. 90% attendance is required in Module 1, 2, 3 and 4. If you exceed the absence requirement, you must make up the time under the direction of the school administrator, senior professor, which may include attending the next Module 1, 2, 3, 4 program. All students are expected to be respectful at all times.
Home Inspection Licensing Program - SIGN UP WITH A $ 500.00 Deposit to the School 631-563-7720
Next Program begins Program October 28, 2019!
Modules 1, 2, 3 and 4 are $ 495.00 per class plus a $ 400.00 Charge for materials, books and handouts- We Discount the Class Cost Significantly When You Attend All 4 or 5 Modules With Us.
Modules 1-5 is Discounted to $ 1,995.00 - SAVING YOU THOUSANDS $$$$
Modules 1, 2, 3, 4: $ 1250 Module "1 to 4" Discount Program (SAVE MONEY!)
$ 1,995 Modules 1,2,3,4, and 5 Discount Program (SAVE MONEY!)
IN SCHOOL PROGRAM: "LONG ISLAND, BOHEMIA, NY PROGRAM"
Become a N.Y. State Licensed Home Inspector in a few short months!
Call 631-563-7720- All that is needed to get started is a $ 400.00 Deposit to reserve your space for this Enriching and Enjoyable Experience.
Modules 1-4: $ 1,250.00 Discounted Price -or- Modules 1-5: $ 1,995.00 Discounted Price ~ Heating System ~ Cooling System ~ Plumbing System ~ Electrical System ~Structural Components - foundation, roof masonry structure, exterior and interior components or any other related residential building component recommended by the Home Inspection Council and implemented by the Department of State through the regulatory process. It is the responsibility of licensees to understand the Home Inspection Professional License Law. No Experience is necessary to become a Home Inspector in NYS. You need to learn the program by attending our school and study the materials we go over in class
Module 1:$ 495 or $325 as part of 140 hour Program (Structure, Exterior, Roof, Grounds) EVE: OCT. 28, 29, 30, 31 and Saturday Day: NOV. 2 (25 Hours)

Module 2:$ 495 or $325 as part of 140 hour Program (Interior, Insulation, Ventilation, Electric) EVE: NOV. 4, 5, 6, 7, and Saturday Day: NOV. 9 (25 Hours)

Module 3:$ 495 or $300 as part of 140 hour Program (Heating, Cooling, Plumbing Systems) EVE: NOV. 11, 12, 13, 14 and Saturday Day: NOV. 16 (25 Hours)

Module 4:$ 495 or $300 as part of 140 hour Program (NYS Licensing Law & Report Writing) EVE: NOV. 18, 19, 20, 21 and Saturday Day: NOV. 23 (25 Hours
NEW YORK STATE EXAM AT 9AM NYS OFFICE BUILDING-HAUPPAUGE, NY - NYS OFFICE BUILDING, HAUPPAUGE, NY. then begins Module 5
Module 5 Program is presented over 10 SESSIONS on weekends (Saturdays and/or Sundays) 8am-5pm meeting the 40 hour inspection requirement. Your time, writing the report is in addition to the 40 hours for Module 5.
Each weekend day receives 8 hours credit - 40 hours total needed for Module 5
Students are to submit each Inspection to the School for Review and Grading. This way, you improve your work as you fix what is written on your report cards
We arrange Module 5 class an Saturday and/or Sunday - giving you the 40 hours required in 3-4 weeks on average.
Module 5 is 40 hours. Our only concern is weather and the safety of our students. If a house is not available or the home become unavailable, there may be a delay. Each student must take personal responsibility for their attempt to offer us a home to inspect so we can make a schedule quickly and finish it quickly as well. Once complete you do not have to work for a company- you can, if you wish, or you can open your own company.
We ask each student to offer 1-2 homes (A MINIMUM OF 1-2 HOMES IS REQUESTED AS PART OF THE PROGRAM!) to allow us to inspect EACH HOME as part of Module 5. Please attempt 2 homes- 1 home is mandatory as per program rules.
Module 5 to begins within several weeks after Module 4's conclusion We ask the students the best weekend dates for Module 5- If we plan it properly, we can get your license filed within 2-3 months weather permitted !
Complete All 100 Classroom Hours in 4 weeks That's Modules 1,2,3 & 4
Complete Modules 1 through 4 and Module 5 is Tentatively scheduled to begin, after Module 4 is concluded.
The students coordinate with Bill Merrell to make sure everyone meets 40 hours of field experience for Module 5
MODULES 1, 2, 3, & 4 : $ 1,250.00- Save Thousands between our discounts, our offerings, & our included items with Modules 1-5 !
MODULES 1, 2, 3, 4 & 5: $ 1,995.00- Save Thousands- over $ 2,000 in savings !
Module 5 is 8 hours credit per day for 5 Weekend days (tentative weekend days as agreed to by students in advance)
You will be Inspecting 10 homes for Module 5 to receive your Module 5 Certificate! No separate Final Exam! The Inspections are the Final Exam in Module 5.
Dr. Bill Merrell is the National Education Director of the following Organizations:
Housing Inspection Institute (H.I.F.)
Environmental Assessment Association (E.A.A.)
Association of Construction Inspectors (A.C.I.)
http://www.hif-assoc.org/advisory.php ~ http://www.hif-assoc.org
FOLLOW OUR PROGRAM. THIS WILL ALLOW YOU TO FILE FOR YOUR LICENSE APPLICATION ASAP ! Become a Home Inspector and then consider Mold Inspecting.
The New York State Test is required for licensure, as is General Liability Insurance. We can help you pass and get Insurance.
Antos Agency offers General Liability Insurance at reasonable rates- call them at 631-360-3737 between 9:30am and 4:00pm- Monday-Friday (Closed on Saturday & Sunday)
NYS mandates Licensing for Home Inspectors which includes 100 Hour of classroom education, & 40 hours of field inspections/report writing assignments.
We Are THE FIRST APPROVED HOME INSPECTION SCHOOL on Long Island. We are proud of the high success rate of graduates.
Our Graduates follow our program to become NYS Licensed Home Inspectors. You can do it !
"90% attendance is mandatory for Modules 1, 2, 3 & 4" "100% attendance is mandatory for Module 5"
$ 495.00 per Module: Module 1, 2, 3, 4 normal price per Module plus Books and Materials
Module 1- 4 package is $ 1250.00 (Saving You $$$)
SPECIAL PRICE FOR MODULES 1,2,3 and 4: $ 1,250 SAVES YOU THOUSANDS!
WITH EVERYTHING WE PROVIDE! PROVIDED YOU ATTEND THE ENTIRE PROGRAM FROM MODULES 1, 2, 3, 4 & 5. 140 HOURS TO SUCCESS!

NYS Test is offered at multiple locations in New York State

Cost for Dept. of State Test: $ 50.00 Check Made payable to NYS, Dept of State

Test Starts at 9:30am- It is recommended you are there by 8:45am-LIMITED SEATING !
Monday, 9:30am NYS Office Building, Vets Hwy, Hauppauge, NY 11788
YOU SHOULD TAKE THIS NYS TEST after you finish Module 4 !
this gives you time to study for state exam, before we begin Module 5

We want all Module 5 students to agree to the dates for the Module 5 classes- All students are to offer classmates a minimum of 1 home to inspect- which will allow us to finish Module 5 quickly and Efficiency. There is an extra charge for those students unable/unwilling to offer a home to allow us to complete the inspections in a timely manner. Speak with the owner Bill Merrell if you have any problems with this. And to discuss the additional cost for same.

This allows you time to attend the Module 5 Program while waiting for state test results

Module 5 is "40 HOURS of Field Inspections-Applied Knowledge" including Report Writing

Module 5: Tentative Weekends 3 to 4 weekends- Saturdays &/or Sundays 8am-5pm

Regular Module 5 "40 hour" tuition is $1495.00; Our Module 5 Discount Price is $ 745.00. Save $ 750 in Module 5 alone!

We keep the Module 5 class size small and complete Module 5 in days over 3 to 4 weekends and/Mon. eves.

We coordinate the 40 hours with our students to make sure you meet the Module 5 Requirements.

Once you finish Module 5 you receive all your NYS CERTIFIED/RAISED SEAL certificates within 2-3 weeks of Module 5 course completion

MODULES 1, 2, 3, 4 & 5 is NOW $ 1,995.00 Complete, SAVES YOU THOUSANDS OF DOLLARS!
We request each registrant to help us get homes to inspect for Module 5 purposes. This helps make the Program work efficiently! If you can't, we then ask Investors to help us with homes for Module 5- We offer Module 5 as a program after Modules 1, 2, 3, & 4, after the student elects to take the NYS exam. We even allow you to make payment arrangements at no interest. We care about our students and we want to help you succeed.

We are proud to offer this program in a way each student is able to attend each course, take and pass the NYS Exam and then attend the Module 5 Field Inspection work. Once complete, a student will file with NYS to obtain their NYS Home Inspection License. Most graduates are able to become Licensed Home Inspectors within 2 to 3 months

With the completion of all 5 Modules, We include for our Students

Inspection pdf Program & Pre-Inspection in File INCLUDED (A $ 400.00 Value)

Home Inspector Yellow Pages Listing INCLUDED-up to 2 years (A $ 500 Value)

North American Association Network Membership INCLUDED- up to 2 years (A $600 Value)

InterNACHI Membership INCLUDED up to 1 year (up to a $ 500 Value)

National Professional Association Affiliation INCLUDED-min of 1 year (A $ 395.00 Value)

Test Question Prep to practice for State Exam INCLUDED-test ? thru NACHI and the Marcia Spada Manual (A $$$ Value)

Housing Inspection Foundation INCLUDED-MIN 1 YEAR (Save $ 250.00; Year One Only $ 50.00)

Association of Construction Inspectors INCLUDED-MIN 1 YEAR (Save $ 250.00; Year One Only $ 50.00)

All Books, Digital Manuals, Writable pdf or word file, School Final Exams INCLUDED (Over a $ 750.00 Value)

Save $$ Thousands $$ in Memberships, Web Listings, Books & Digital Materials Included in our Program FREE!

Modules 1, 2, 3, and 4 Discount Tuition is only $1,250.00-Your discount applies to last classes

Modules 1, 2,3, 4 and 5 Discount Tuition is only $1,995.00-Your discount applies to last classes

Why pay more at a school that needs to charge more to pay for hotel seminar rooms, etc.?
Why Take Classes at a School known to be JUST A Real Estate School? You Get What You Pay For!!! Many schools are known for their turning a blind eye to actual learning. We don't do that. We teach you to be successful. If you follow what we say, expect to learn what you need to master the materials of Home Inspecting!

We are approved by NYS, Dept. of State, Division of Licensing Services as an a "Approved School"
Same Location, for 3 Decades to Date- Bill Merrell has been teaching since the 1970's! We are also Nationally Accredited by Multiple National Organizations.
If you attend our school, remember to listen to what you need to learn and do not bring baggage from Specialties.
You are a Generalist as a Licensed Home Inspector. You do not need to be in the business to become a Home Inspector April 1 May 6 June 3
We teach you what you need to leave our class and begin a Career as a Home Inspector in NYS!

We need you to think like a Generalist- Remember the 3 S's- Safety, Security and Saleability!
Do you wish to register for the NYS Approved Home Inspection Program!?
RESERVE YOUR SEAT, with a non-refundable $ 400 Deposit and the balance can be paid as follows: $ 900 when you begin Module 1- this pays in full Modules 1, 2, 3 & 4. During Module 3 and 4, if you wish to enroll in Module 5, the fee is $ 745 as our student which equals under $ 75 per home. You must attend all 40 hours to receive Module 5 credit. No exceptions permitted. If you need a payment plan over multiple weeks, call Bill Merrell to make special arrangements prior to the Module 1 start date. We are Flexible with payment, if arranged in advance. Courses are NYS, Dept. of State, Division of Licensing Services Approved, through either the Appraisal Education Network School, or the Parent Company, Merrell Institute. Attendance and passing each module test is required. Module size is limited to 15 students. No refunds are permitted once you register. Sign Up Early! Module 5 discount is applied when you enroll. No Refunds Permitted. http://www.merrellinstitute.com http://www.facebook.com/merrellinstitute
If you are asked to leave the program for disciplinary reasons, you are not entitled a refund for the classes you attended.
2018-2019 DISCOUNT PRICING SCHEDULE AS FOLLOWS:

Module 1: $ 495.00 Alone plus $ 50.00 Book Fee (1 Book)

Module 2: $ 495.00 Alone plus $ 50.00 Book Fee (1 Book)

Modules 1 + 2: $ 900.00 including Book Fee (1 Book)

Module 3: $ 495.00 Alone plus $ 50.00 Book Fee (1 Book)

Modules 1 + 2 + 3: $ 1300.00 including Book Fee (1-2 Books)

Module 4: 495.00 Alone plus $ 50.00 Book Fee (1 Book)

Modules 1, 2, 3, + 4: $ 1,250.00 including Book Fee (Multiple Books, Manuals and Forms) AS LONG AS YOU TAKE MODULE 5 WITH US, OR THE MODULE 1, 2, 3, 4, Bundle is $ 1600.00

Modules 1, 2, 3, 4, and 5: $ 1,995.00 including Book Fee (Multiple Books, Manuals and Forms) This is the least expensive bundle we offer for all 5 modules!

We may charge additional for the Books you Received and Signed for in Module 1 if you do not finish the entire program.

The Discount applies to the last class attended and/or scheduled.

Module 5 alone is $ 1,350.00 plus materials charge of $ 275.00

Module 5 is discounted to $ 745.00 as part of program Modules 1, 2, 3, 4, and 5-All Included

RETAIL PRICE FOR OUR PROGRAM, IF YOU DO NOT REQUEST A BUNDLE IS IN EXCESS OF $ 3,500.00-Save Thousands with One of Our Bundles Listed Above!

Attendance Requirements as follows:

90% attendance required in each Module for Modules 1, 2, 3 and 4

100% attendance required in Module 5- We clock the time to make sure all students meet the 40 hour requirement
Questions?
call us at 631-563-7720 for further information. Fax with deposit to: 631-563-7719 or Mail to:
Merrell Institute 1461-16 Lakeland Ave, Bohemia, NY 11716
TOOLS, Etc.:
You do not need a lot of tools to begin your career. Here's what you need: A Camera, A outlet tester, A Flashlight, a Laptop or computer and a computer program (which we give you the program as part of the class in the form of a printable PDF File. You should also know how to type in word in order to write about what you have seen while you inspected the home) The written portion of each report is referred to as an addendum. Again a word program will be all you need to write the report to completion. If you know how to write emails, you should be able to write paragraphs in an Inspection Report. Further, we request you use a measuring tool, either a tape measure or even a rolling ruler.
The cost of tools is well under $ 200.00, not counting the camera. Many people already have a working camera in which they can take photos of items throughout the home to show any repairs which are required.
PRE-PAY OR PAY IN INSTALLMENTS:
Paying for each class at a time is more expensive than paying the pre-paid price. If you pay a $ 400.00 down payment when you enroll in this program, and agree to pay each week, we will allow you to pay in installments as long as you are paid up (on or about) by Module 5. Speak with Bill Merrell, the owner and we will discuss an agreed upon payment plan to meet your financial requirements. In NYS a High School Diploma is the only requirement to become a Home Inspector. College is always a plus but not a requirement to obtain your license in New York State. You also do not need to be a plumber, carpenter, or tradesperson to enter this field. Many people with little or no knowledge of building technology have made a decent career as a Home Inspector. You must simply listen to the Instructor, study the lesson plans and memorize the words as they are discussed in the course.
WE BELIEVE IN OUR STUDENTS AND WE WANT OUR STUDENTS TO BELIEVE IN US!!!
Need a NYS Application, We provide it as part of the class, or you can call NYS at 518-474-4429 to have it mailed to you.
You can even print it from the internet by going to: https://www.dos.ny.gov/forms/licensing/1694-f-a.pdf
All our extras only apply if you attend the entire program -All 140 Hours is needed to benefit from all the extras!
TO OBTAIN ALL THE EXTRAS (Memberships, Yellowpages, etc) YOU MUST ATTEND ALL 140 HOURS WITH OUR SCHOOL
- - - - - - - - - - - - - - - - - - - - - - - - - - - - - - - - - - - -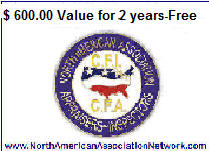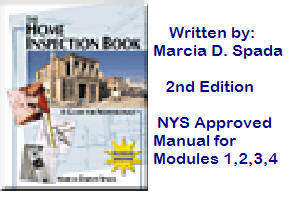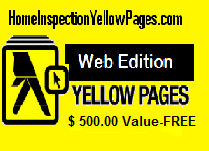 Program/Modules are NYS, Dept. of State approved! We are committed to the success of the Licensing Education program for Home Inspectors! Our programs are also approved by multiple Home Inspection organizations. Dr. Merrell is a participating member of ASTM International to assist in the development of Uniform Standards for Home Inspectors Nationwide. Additionally, Bill is a member of INTERNACHI's Education Committee and he serves as the National Education Chair for the Housing Inspection Foundation. You must possess a High School Diploma, GED or it's equivalent. There are On-line High School Programs available for Mature Adults who want their High School Diploma. The web site, found via Google is as follows: http://www.jeffersonhighschoolonline.com/index.asp or http://www.ehsonlinehighschool.org/ . You can also prep for the GED Exam through the following web site at: http://www.instantcert.com/gedhome.html Much Luck and success in your career.
WANT MORE INFORMATION ABOUT A CAREER IN HOME INSPECTION, Click Here !
http://www.merrellinstitute.com/homeinspectioncareerguide.htm
AFFILIATED ORGANIZATIONS THAT HAVE ENDORSED OUR PROGRAM- AND EACH WEB SITE:
NACHI/InterNACHI: www.nachi.org
Housing Inspection Foundation: www.hif-assoc.org
Environmental Assessment Association: www.eaa-assoc.org
Association of Construction Inspectors: www.aci-assoc.org
North American Association Network: www.northamericanassociationnetwork.com
National Professional Association www.nationalprofessionalassociation.org
---
---
Appraisal Education Network School & Merrell Institute
NYS approved our entire 140 hour program-Click here to sign up!
Steps to Become a NY State Home Inspector 631-563-7720
1
Determine if this is the right career for you. YOU NEED a 140 Hour NY State Approved Course
Many people come to us and they have never seen a home inspection performed. Crawling under homes may not be your idea of a fun day. Also, this business requires good people skills and the ability to sell yourself.
2
Set up your business properly. YOU NEED a 140 Hour NY State Approved Course
Decide the structure of your business; corporation, partnership, etc. with the help of a good small business accountant and attorney. Develop a relationship with your bank. Set-up good business practices early.
3
Research your marketplace. YOU NEED a 140 Hour NY State Approved Course
How many homes are sold in the area you will be serving? How many of those homes get inspected? How many other inspectors are in that area? What are the fees charged by your competition? Who are your potential clients?.
4
Create a business plan. YOU NEED a 140 Hour NY State Approved Course
Whether you have never been in business for yourself or are a seasoned veteran, the importance of a business plan is critical for success. By answering all the questions addressed in a working business plan you will create a road map for success.
5
Choose a market position. YOU NEED a 140 Hour NY State Approved Course
Too many companies simply copy the marketing messages of the competition. To get people to switch to your service you need to give them a fantastic reason to change. Do not sell your service simply based on price. Many standard market positions exist, such as, innovation, speed, experience, quality, etc. Make sure your chosen position fits your personality.
6
Choose a reporting system that fits your style and budget. YOU NEED a 140 Hour NY State Approved Course
The inspection report can be your biggest marketing tool and your largest expense. A wide variety of reporting methods are available today. Computers can assist you in report creation but can be a large up front expense. When considering the cost of your inspection report remember to factor in the time you or an assistant will spend behind the computer into the costs. Typical narrative reports cost between $5 and $60 to produce. On-site forms make delivery of your report when you complete the inspection easy. If you are computer phobic these on-site reporting forms may be the answer. Many inspectors select internet inspection products. others use checklists.
7
Be sure you understand the scope of the work. YOU NEED a 140 Hour NY State Approved Course
From the outside looking in, home inspection may appear to be an easy job. Well it's not! Understanding all the systems in a home and having the ability to recognize the red flags is an extremely complex task. The liability of inspecting a home without proper knowledge and training is tremendous. Choose your training with care. Compare the opportunities carefully. Not all are equal. Look for courses given at NY State licensed schools. Ask how long the course is and what materials are included. What is the cost of the program? What are the credentials of the instructors and the school? Will you be allowed to upgrade your training or return for additional training at discount prices?
8
Prepare yourself well for your new business. YOU NEED a 140 Hour NY State Approved Course
If you have never been in business before, then you might need additional training in specialized areas such as business management, accounting or public speaking. Remember that the better you prepare yourself for success the more likely success will come to you. We offer free Small Business Administration courses to help you here as well. Go to www.merrellinstitute.com then click on the Yellowpages box, then on Small Business Administration Courses. They are Free and we are pleased to make them available to you.
We are happy to send you a free brochure to help you get started in the home inspection business. For your free schedule simply download it from our web site or call us at 631-563-7720 and we will mail it to you. We can also send it to you via e-mail. E-mail us at merrelled@gmail.com
back to our main web site: www.merrellinstitute.com
New Construction Inspections...

---

When Building A Home....

Some Things Are Obvious...

But Some Things Are Not!
You need to know what level of repair a home is needed.
You need to learn from Expert Educators
You Need to Learn at the :
Merrell Institute and the
Appraisal Education Network School
Conveniently Located on Long Island
Most Repairs are NOT this simple to distinguish
Are You Ready for Success or Failure?
Are You Ready To Become Licensed?
call 631-563-7720 Don't Wait! Sign Up NOW!